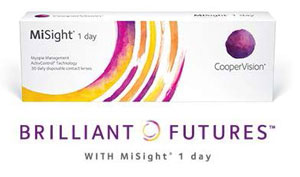 Contact lens wearers who suffer from dry, fatigued, or irritated eyes can find relief through the new lens technologies and materials available from the leading manufacturers brands of contact lenses including Alcon, Johnson & Johnson, Cooper, and Baush & Lomb. We provide the latest technology in all disposable modalities: dailies, multifocals, and even the latest in myopia control lenses (MiSight daily disposables).
These new contact lenses can help keep your eyes fresh and comfortable, almost like you're not wearing contacts at all. Get fitted for these lenses and you'll notice:
Smooth, moist lens surfaces
Unbelievably clear, sharp vision correction
A more natural feel, even after hours of wear
Reduced eye redness and healthy-looking eyes
All-day comfort
Call Plymouth Vision Center today for a consultation today at 763-559-4669.
Interactive Eye
At Plymouth Vision Center, we believe it is important to keep our patients educated about healthy vision. Learn more about the anatomy of your eye with our Interactive Eye! Click and learn more.
Learning Resources
Knowing what it takes to maintain healthy vision is important. As leading eye health providers, we have selected the resources in this section of the website to educate our patients about eye health, eyeglass lenses and frames, and contact lenses. We are committed to protecting your eyesight.